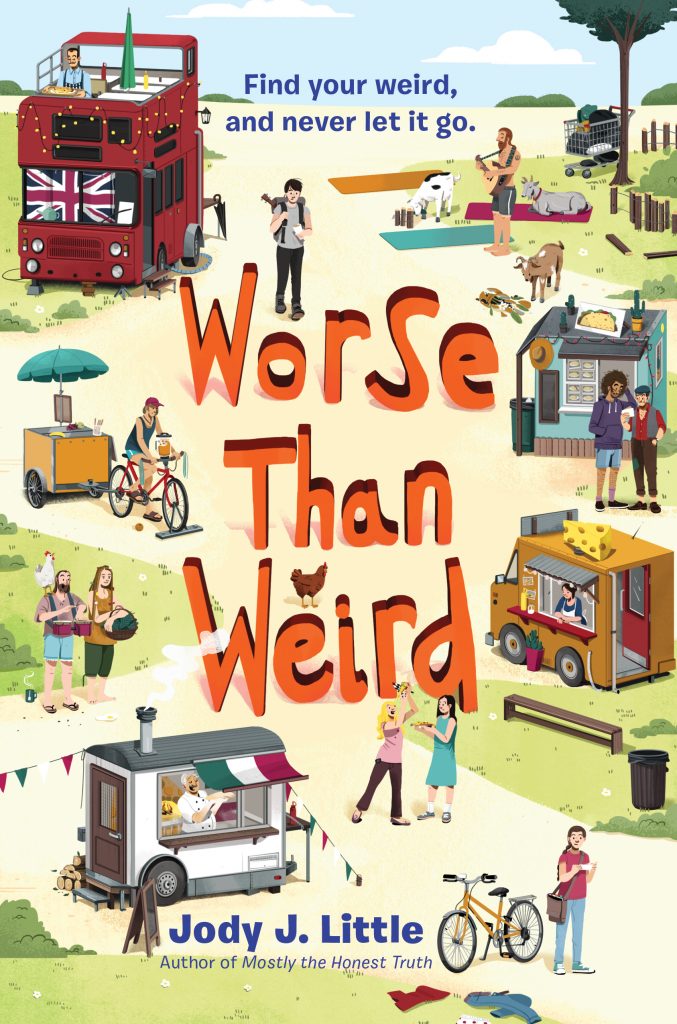 Readers who love Leslie Connor and Ann M. Martin will adore this story of a citywide scavenger hunt and a girl who learns that family—and weirdness—is relative.
Summer Coding Camp
Incoming 7th graders only
Eight-week session begins June 28
This is it, my summer plan.
Hoping to ditch two months of chicken coops, kale, and her parents' antiscreen rules, Mac MacLeod sets out to win a citywide food cart scavenger hunt and the money she needs for the summer coding camp of her dreams.
But Mac discovers more than just clues during her cross-city sprint—like how her weird parents might not be the worst thing compared to the circumstances of those around her.
With the same humor and hope of her debut novel, Mostly the Honest Truth, Jody J. Little gives readers another spunky, unforgettable character to root for.
2021 Oregon Book Award Finalist
2022-2023 Charlie May Simon Award Nominee
Available at the following retailers:
Indiebound • Barnes & Noble • Book Depository • Amazon
Reviews for Worse Than Weird

"Earnest, entertaining, and original."
– Kirkus Reviews

"Middle-grade readers are bound to enjoy Mac's machinations."
– Booklist

"This story is equal parts fun and heart. Mac is so relatable, and I love her parents and friends."
– Gillian McDunn, author of Caterpillar Summer and The Queen Bee and Me

"This book is everything I love about middle grade. Puzzles, food, and a sweet message about loving your parents even though they are weird (or worse than weird)."
– Aimee Lucido, author of Emmy and the Key of Code

"MacKenna MacLeod's path to appreciating her family and friends may be weird, but it's completely satisfying!"
– Shauna Barnes Holyoak, author of Kazu Jones and the Denver Dognappers and Kazu Jones and the Comic Book Criminal